LA CORVETTE, THE EMBLEMATIC BRAND OF THE SAVONNERIE DU MIDI
Created in 1894, the Savonnerie du Midi is one of the last soap factories in Marseille using the traditional know-how of a master soap maker. For more than 120 years, she has been perpetuating ancestral methods and passionately producing traditional Marseille soap.
The Corvette, emblematic brand that has shaped the history of the Savonnerie and has made the reputation of the House claims loudly its origins in Marseille! Small three masts used to carry out discovery missions from the port of Marseille, La Corvette's boat will serve in the nineteenth century to supply the Marseilles soap factories raw materials. This sailing ship continues its course …
In 2015, the Corvette packaging has been changed to fit in with its era. It combines Marseille tradition and modernity through a range of authentic products for body care and for the maintenance of the house. It is a response to today's values: a search for know-how and products defending a strong regional identity, a return to natural and ecological practices, a return to products made in France and whose quality is no longer to prove, assuring the consumer a guarantee of quality.
Ancestral know-how: traditional Marseille soap

Too often imitated, never equaled … Marseille soap La Corvette is made in Marseille since 1894, according to the traditional method of cooking with cauldron, based on oils exclusively of vegetable origin, without chemical additives (dyes, perfumes, preservatives, etc.).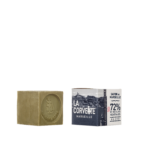 Steeped in history, Savon de Marseille has always been recognized for its multiple virtues: natural, hypoallergenic, environmentally friendly and made in Marseille. Used for both body care and home care, it is intended for an eco-responsible clientele, wishing to take care of his health as well as his well-being. Marseille Soaps La Corvette are certified by ECOCERT according to the COSMOS standard.
Eager to promote and protect traditional Marseille soap, the Savonnerie du Midi and three other soap factories, among the latest in the Marseille basin, have created an association in 2011: the Union of Marseille Soap Professionals. These four companies have signed a private charter defining traditional Marseille soap according to three criteria:
– The place of manufacture: Marseille and its region
– The manufacturing process: traditional cooking in the cauldron
– The composition: made exclusively from vegetable oils (without animal fat) and without addition (no dye, no perfume).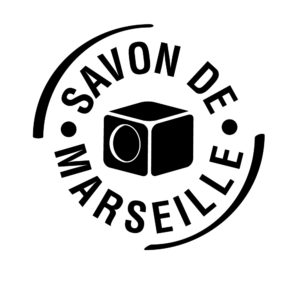 For more information, visit the website of the Marseille Soap Professionals Union (UPSM):www.savon-de-marseille-traditionnel.fr
Range suitable for contemporary use, for the body and for the home

Natural hygiene and cosmetics: strong soaps for body hygiene, liquid soaps for the body and hands, balms for the body or for the hands … The Corvette is the alliance between naturalness, tradition and know-how that allows to offer consumers products that are gentle to the skin, natural, good for those who use them and gentle on the planet.
.

Care of the house: from ecological black soap to Marseille soap shavings and stain remover soap, La Corvette offers a wide range of healthy and environmentally friendly cleaning products.

La Corvette products are environmentally friendly,
of those who produce them and those who use them.

Most of them are labeled by ECOCERT, an inspection and certification body, according to the COSMOS standard for hygiene products and according to the ECODETERGENT standard for cleaning products.
Distributed on the brand's own website, La Corvette products are also available in some major retailers (BHV, Bouchara, Printemps, Galerie Lafayette), concept stores, drugstores and organic stores.

Visit the website of La Corvette
www.la-corvette.com
Visit the website of Union des Professionnels du Savon de Marseille (UPSM)
www.savon-de-marseille-traditionnel.fr
Download the catalog in PDF:
Commercial brochure Corvette