MAITRE SAVON DE MARSEILLE, BETWEEN TRADITION, NATURALITY AND EFFECTIVENESS

MAITRE SAVON DE MARSEILLE RANGE

All Master Savon de Marseille products are made exclusively with 100% vegetable oils. Discover this range of products rich in traditions and Provencal influences.

– With its hygiene range Maître Savon de Marseille offers Provence soaps, Marseille soaps and liquid soaps for the body.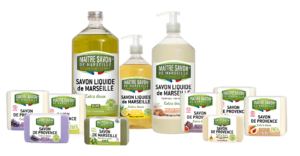 – Maître Savon de Marseille, through its maintenance range offers traditional Marseille soaps, black soaps, paste, liquid or tube, olive oil or linseed oil and many other products ecological for the home (degreaser, glass cleaner, dishwashing liquid etc …)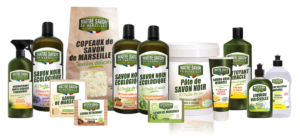 Maître Savon de Marseille is the alliance between tradition, efficiency and naturalness, for you and for the maintenance of your home!
ECOCERT certified cleaning products

Most of Maitre Savon de Marseille's products are labeled ECOCERT.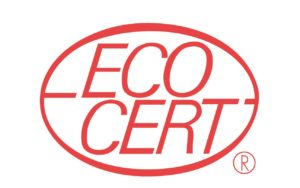 Ecocert is an inspection and certification body approved by the Ministry of Food, Agriculture and Fisheries and the Ministry of Economy, Industry and Employment.
This label guarantees that the various components are collected, processed or extracted according to processes validated by Ecocert, in an approach and production methods respectful of the environment. Ecocertified manufacturers are thus inspected twice a year by an independent Ecocert auditor.
The traditional Marseille Soap
Maitre Savon de Marseille's Marseille soap are designed by the Savonnerie du Midi, one of Marseille's last soap factories using the traditional know-how of a master soap maker and continuing for over 120 years the traditional manufacturing process of Marseille soap.
Eager to promote and protect traditional Marseille soap, the Savonnerie du Midi and three other soap factories, among the latest in the Marseille basin, have created an association in 2011: the Union of Marseille Soap Professionals. These four companies have signed a private charter defining traditional Marseille soap according to three criteria:
– The place of manufacture: Marseille and its region
– The manufacturing process: traditional cooking in the cauldron
– The composition: made exclusively from vegetable oils (without animal fat) and without addition (no dye, no perfume.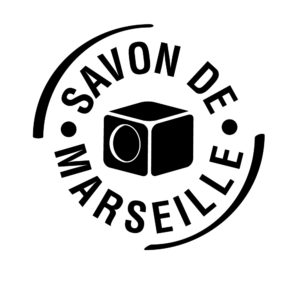 For more information, visit the website of the Marseille Soap Professionals Union (UPSM):www.savon-de-marseille-traditionnel.fr

WHERE TO FIND THE PRODUCTS MASTER SOAP OF MARSEILLE?
Master Savon de Marseille products are sold in France in Large Surfaces, Drugstore, Perfumery and Hygiene as well as Export.
Also find Master Savon of Marseille on Cdiscount!