KNOW-HOW & COMMITMENTS
HISTORICAL AND COMPLEMENTARY KNOW-HOW
Compagnie du Midi brings together two production sites with complementary know-how and skills:
– The Compagnie du Midi site, specialized in the manufacture of wiping and maintenance products.
– The Savonnerie du Midi, a house founded in Marseille in 1894 producing traditional Marseille soap.
The various brands of the Compagnie du Midi family-owned SME are part of this historic know-how of production and rely on a long-term vision allowed by a family shareholding in order to propose complete offers of hygiene products and products. ecological maintenance.
Custom Manufacturing: Compagnie du Midi also puts its know-how and skills to the services of other companies and manufacturers through a custom manufacturing activity. For more information, please contact the sales department.
QUALITY CERTIFICATIONS
– The Compagnie du Midi is certified ISO 9001, version 2015 and is also labeled "Entrepreneurs + Committed" by ECOCERT Environnement since April 2015. This certification is based on the ISO 26000 standard and validates the CSR approach of the company.
– The site of the Savonnerie du Midi which specializes in the manufacture of soap, whose traditional Marseille soap is certified ISO 22716. This certification guarantees good manufacturing practices for cosmetics.
These continuous improvement and quality initiatives are an integral part of the Compagnie du Midi's policy. They are the proof of the requirement that we carry to be able to satisfy our customers.
RESPECT OF THE ENVIRONMENT
Respect for the environment, the planet and those who live there is key to the Compagnie du Midi. In every development project, for our wiping, maintenance or hygiene products we strive to manufacture and market products in line with this ideal and this line of conduct.
Products certified by ECOCERT GREENLIFE
For the sake of our consumers and the environment, a majority of our products are certified by ECOCERT, an independent inspection and certification body whose principles are:
– Promote the use of ingredients from organic farming,
– Use production and processing processes that respect the environment and human health,
– Integrate and develop the concept of "green chemistry",
– Inform and protect consumers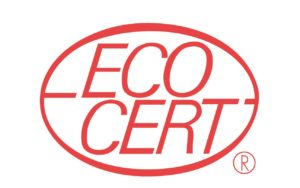 ECOCERT GREENLIFE certifies a large part of our products according to two standards:
– "Cosmos standard" for cosmetic products
– "Ecodetergents and Ecodetrics based on Organic Ingredients" for cleaning products.
ECOCERT is an inspection and certification body approved by the Ministry of Food, Agriculture and Fisheries and the Ministry of Economy, Industry and Employment. This label guarantees that the various components are collected, processed or extracted according to processes validated by ECOCERT, in an approach and production methods respectful of the environment. Ecocertified manufacturers are thus checked twice a year by an independent ECOCERT auditor.
Membership of the COSMEBIO association
In order to defend and promote a natural & organic cosmetics, a large part of our cosmetic products have been labeled Cosmebio since 2017.
This label certifies the ethical and technical commitment of our products:
– More than 95% of ingredients of natural origin in the composition of the products
– Respect for nature & animals
– Promotion of solidarity & social commerce
Origin France Guarantee
The Compagnie du Midi website is committed to a "Origine France Garantie" initiative since 2015 by AFNOR. This certification guarantees for the products concerned that more than 50% of the unit cost of our products is French and that they take their essential characteristics in France (suppliers, manufacturing process, processing of raw materials and packaging …)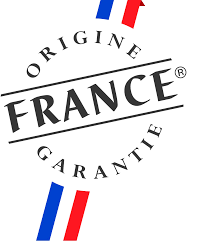 THE UNION OF PROFESSIONALS OF MARSEILLE SOAP
Savonnerie du Midi is a founding member of the Union of Soap Professionals of Marseille (UPSM). This association was created in 2011 by four historic soap factories in the Marseille basin and aims to promote and defend the traditional Marseille soap (www.savon-de-marseille-traditionnel.fr). To this end, this private association has filed a collective mark which guarantees a constant quality, respecting the specifications of the UPSM:
A place of manufacture: Marseille and its region
A manufacturing process: traditional cooking in the cauldron
A composition: made exclusively from vegetable oils (without animal fat) and without addition (no dye, no perfume).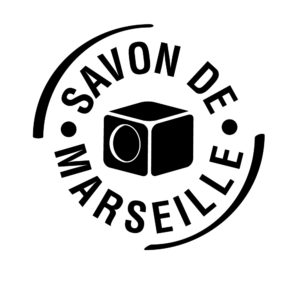 The respect of the UPSM charter is controlled by CERTIPAQ, organism
A FRENCH FAMILY SME ENGAGED
– Entrepreneurs + Engaged
Since April 24, 2015, Compagnie du Midi has been labeled ENTREPRENEURS + ENGAGED by the FEEF, Federation of Enterprises and Entrepreneurs of France. The purpose of this label is to promote French SMEs that contribute to the maintenance of local employment and who engage in a Societal and Environmental Responsibility approach.

Compagnie du Midi is a company that, in partnership with its retail customers, wants to develop an eco-responsible business trend towards its employees, its suppliers and consumers alike.
For more information on the FEEF approach: www.entrepreneursengages.org

– Partnership with l'Agence du Don en Nature (Donation in Nature Agency)
In 2017, Compagnie du Midi signed a partnership with "l'Agence du Don en Nature " (www.adnfrance.org), strengthening its position in a CSR approach.
Compagnie du Midi undertakes, each year, to give l'Agence du Don en Nature traditional Marseille soaps, which will then be distributed nationwide to people living in precarious situations.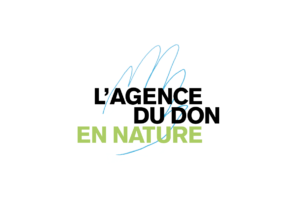 LA COMPAGNIE DU MIDI & EXPORT
Whether for hygiene products or cosmetics, Compagnie du Midi has a well-defined and growing export development policy. We are keen to select our distributors who share our values, with which we build real partnerships to promote the Made in France! The quality of our products and the professionalism of our team allow us today to be present in the most prestigious brands throughout the world and to be one of the most active French SMEs in its sector. international.