LA DROGUERIE D'AMELIE, FOR A RESPECTFUL AND FUN CLEANING!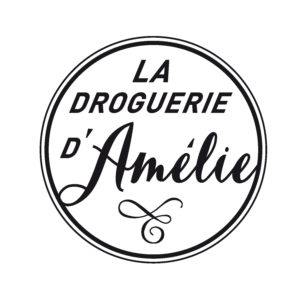 La Droguerie d'Amélie is a range of environmentally friendly cleaning products launched in 2018 by La Compagnie du Midi.
The DNA of the brand is to offer a complete range of ecological cleaning products to our consumers. With its modern and flowery universe, respecting the environment and adding sparkling in the daily cleaning of your house becomes possible!
PRODUCTS MORE RESPONSIBLE FOR THE HOUSE'S CLEANING
– A range of 14 products made in France whose liquid products are labeled ECOCERT,
– Eco-friendly product and eco-friendly packaging made from recycled and recyclable materials,
– A partnership with l'Agence du Don en Nature: 1% of La Droguerie d'Amélie sales are donated to the association in nature with Marseille soap for people in need.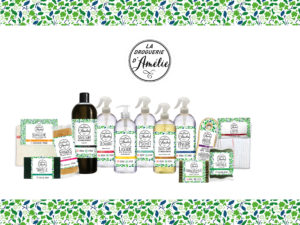 La Droguerie d'Amélie offers a complete range of products for an ecological cleaning of your house: dishwashing liquid, degreaser, household vinegar, ready-to-use black soap, black soap with olive oil and Marseille soap.
This range also includes accessories made from vegetable materials, natural or recycled fibers: vegetable sponge, scouring pad, brush, recycled fiber mop
SOCIETAL COMMITMENT: PARTNERSHIP WITH L'AGENCE DU DON EN NATURE
The societal commitment of La Droguerie d'Amélie is reflected in a partnership with an association, l'Agence du Don en Nature. This association collects products that it redistributes to people in precarious situations. 1% of the turnover generated by the sale of our product is donated to the association in nature with Marseille soaps, a product that has the characteristic of being useful both for the personal hygiene but also for the cleaning of the linen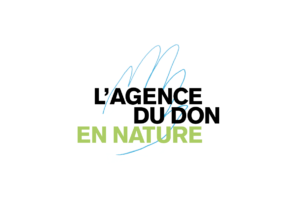 For more info, download our catalogue: Commercial catalogue